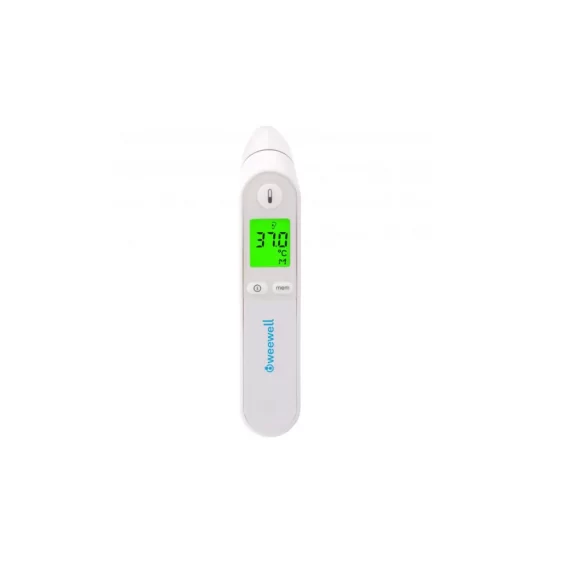 WTE250 – Weewell Digital Ear Thermometer
$0.00
Description
Surface Temperature Measurement
The WTE250 Digital Ear Thermometer has been specially designed to assist you in baby care not only in times of illness but also in baby care. By measuring the surface temperature such as food and bath water, you can keep the temperature required for your baby under control.
Instant Measurement!
With its ability to measure in as little as 1 second, it allows you to see the body temperature instantly without disturbing the babies.
It gives the most accurate result by giving a warning when the correct measurement is performed. With the ability to keep 9 measurements in memory, you can easily follow the temperature backwards. It is suitable for use by all members of the house.
Easy to Use and Ergonomic Design
With the practical button control panel on it, you can complete the measurement by pressing only 1 button. The surface of the device has been specially designed so that the hand can grip it comfortably. With the guiding icons on the LCD screen, it is very easy to make the desired settings, make measurements and see the old measurements.
Product Packaging Width: 16.5 cm, Length: 20.5 cm, Depth: 5 cm