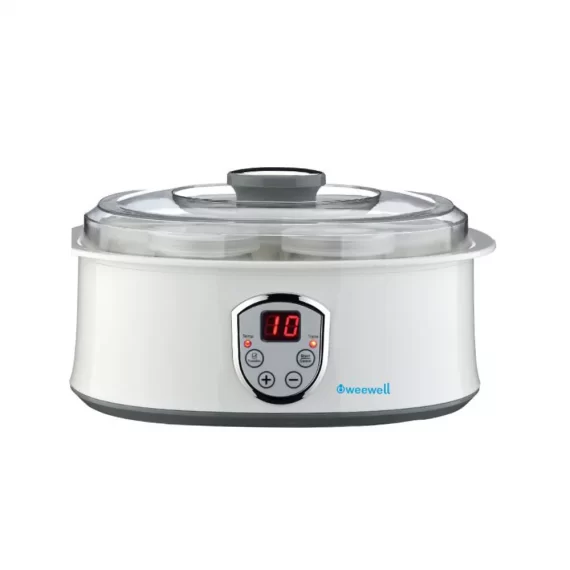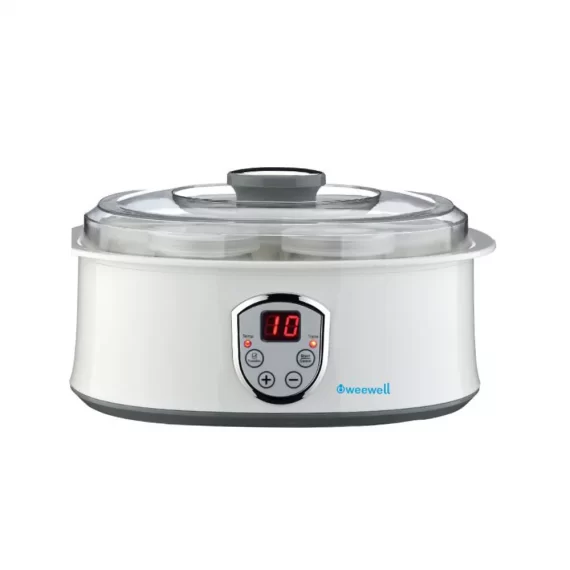 WYM400 – Weewell Digital Yogurt Maker
$0.00
Description
Natural and Fresh Yogurt
With the Weewell WYM400 Digital Yogurt Maker for Babies, you can make yogurt for your baby when he/she transitions to solid food.
Set the Timer and Live the Life
The process of making yogurt is done by activating the cultures and breeding with the heat circulation provided by the Weewell Yogurt Making Machine. With 7 glass glasses, you can make enough yogurt for a family and easily store it in the refrigerator.
It can make time programming and can be controlled on the LED screen. When the programmed time expires, it automatically shuts down and gives an audible warning. It performs automatic temperature control. The Weewell Yogurt Maker and yoghurt cups are specifically tested for BPA, BPA free.
7 Pieces Glass Yogurt Containers with Lids (Compatible with Refrigerator)
The glass jars of our yogurt machine are the secret of taste of your home yogurt, it works for the health of you and your family. It is also easy to clean, the glass jars are dishwasher safe and suitable for frequent use.
Make Your Own Mix
You can add cereals & oats, honey & fruit to the glass jars of our Weewell yogurt machine and make your own delicious mixes according to your own taste.